Esports fans, especially in the CS:GO scene are surely aware that various international competitions have been arriving on the Maltese islands. Bearing this in mind, let's discuss the fact that Malta Esports 2023 will continue to present Malta as an awesome event and bootcamp venue for esports!
Malta Esports 2023 – Building an Exciting Future
As a geographical area, there's already an incredible number of factors in the favour of Malta.
Firstly, the unique climate, allowing for over 300 days of sunlight every year, is in stark contrast to Northern Europe, making it an ideal getaway and change in environment for competitors and organizers. Not to mention, this idyllic climate and weather is accompanied with some of the best beaches in Europe.
Furthermore, other factors such as being a small nation means that all the necessary amenities and services are available within an hour's drive. In addition, a number of local esports organizations and skilled personnel are available to support and host the highest quality events possible.
Indeed, ever since 2018, Malta has hosted multiple international CS:GO events, namely:
2018
SuperNova Malta 2018 (29th November, $150,000)
2020 (shifted to an Online Tournament due to COVID-19)
ESL Pro League Season 11 (16th March, $750,000)
ESL Pro League Season 12 (2nd September, $750,000)
2022
Intel Extreme Masters Road to Rio 2022: European RMR A (4th October)
Intel Extreme Masters Road to Rio 2022: European RMR B (4th October)
2023
CCT Central Europe Malta Finals (16th February)
As you can see, despite the setback of pandemic times, events continue to be hosted on the island, featuring the best CS:GO players and organizations in the world as a component of Malta Esports 2023.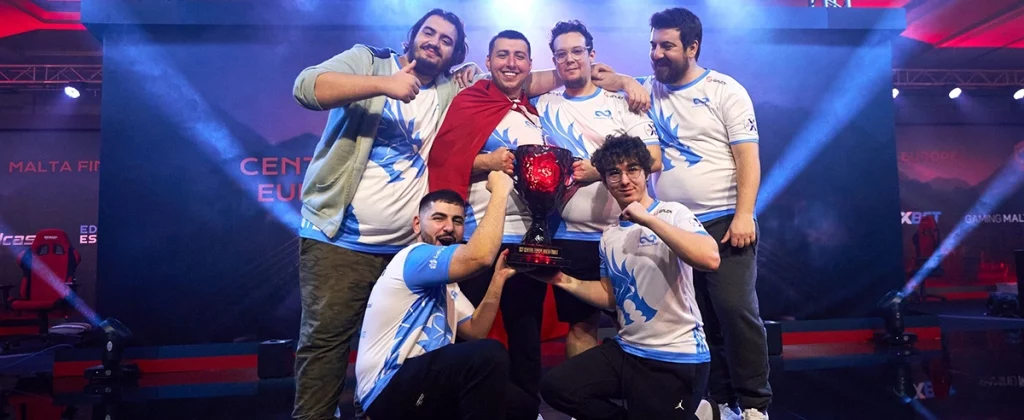 Present Day – Partnering with ESL CS:GO
For those unaware, ESL is one of the top organizers for CS:GO international competition. Partnering with Intel to host Intel Extreme Masters events, featuring the $1,000,000 Intel Grand Slam prize, ESL also hosts the ESL Pro League.
Here are the dates for some of the top events being hosted by ESL this year:
IEM Katowice 2023 – 10th February, $1,000,000
IEM Brazil 2023 – 17th April, TBD Prize
IEM Dallas 2023 – 2nd June, $250,000
IEM Cologned 2023 – 4th Augsut, $1,000,000
IEM Fall 2023 – 16th October, TBD Prize
Having taken place over 16 times, the ESL Pro League features European organizations competing to earn prize and also coveted seeds to other IEM events in the calendar year.
Already partnered with GamingMalta in the past, a press release from GamingMalta has confirmed an extended partnership until 2024 with ESL. Here's an excerpt from the press release:
We've been a proud partner of GamingMalta for the past two years of ESL Pro League and couldn't be happier to finally be in Malta to host the upcoming seasons of our premier CS:GO league. Together with GamingMalta, we are not only offering the perfect environment for the best teams in the world, but we continue to underline our core principle of creating a world where everybody can become somebody through activations for aspiring CS:GO players in the region."

Credits: Brian Kramer, General Manager CS:GO at ESL Gaming
Extending up until 2024, the ESL Pro League will be returning this year twice.
Speaking of which, here are the competitive CS:GO events which will be hosted in Malta this year – have a look below:
ESL Pro League Season 17 (22nd February, $850,000)
ESL Pro League Season 18 (15th August, $850,000)
This partnership falls in line with the vision for Malta as an esports hub.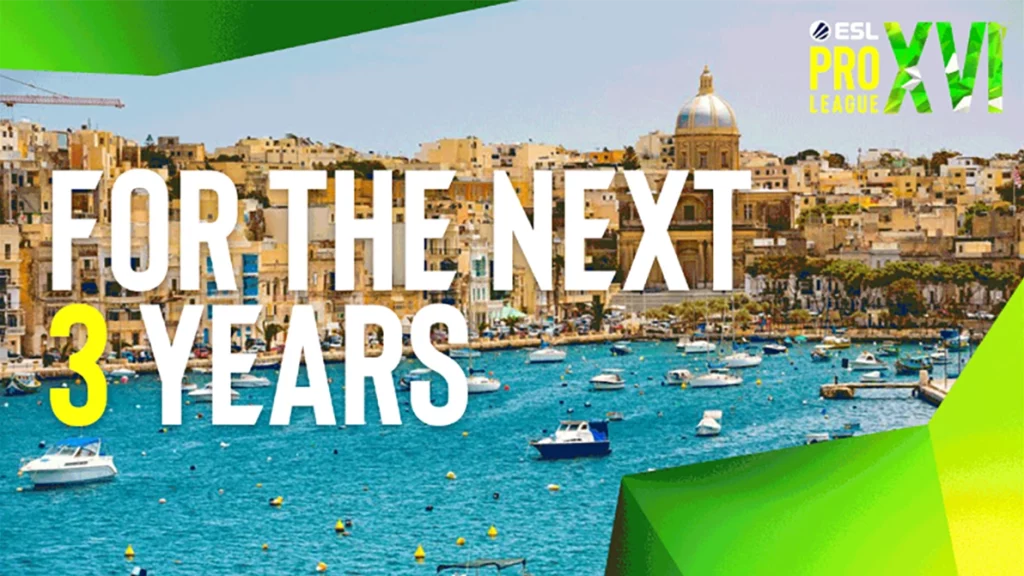 Malta Esports 2023 – Perfect Bootcamp Venue
Speaking of which, as an esports hub, Malta is also the perfect bootcamp venue.
Moreover, local facilities such as those provided by GMR in Ta' Qali, together with the mentioned reasons, contribute to this. Notably, the likes of Monte, Outsiders, Fnatic, Team Liquid and Eternal Fire are amongst a number of CS:GO teams that have been supported by local bootcamps facilities.
Beyond local facilities, the recently formed Malta Esports Association plays a huge role in allowing local stakeholders to be represented while communicating with European and international esports organizations when necessary.
Malta Esports 2023 – Open to More Esports
Accordingly, apart from the immense potential concerning CS:GO, the future for Malta as an esports hub involves other esports, not just CS:GO.
Bearing this in mind, we're on the look out to see which esports will join CS:GO in the coming years as regular organizers. Even though Malta missed out on hosting events due to the pandemic situation, ever since the global predicament has improved, the growth has only continued.
For more news on technology, esports, and gaming, visit our news site here: https://playcon.gg/news/