PLAYCON, the premier Video Games Expo in Malta, presents a comprehensive platform where industry stakeholders unite to showcase their finest offerings. This event facilitates discussions and interactions to shape the future of video games and esports, all conveniently housed in a single venue.
Malta is resolute in its ambitions to establish itself as a prominent hub for video game development and esports, not only within the Mediterranean region but also across Europe. The video game industry has already surpassed the combined scale of the film and music industries.
PLAYCON offers a one-of-a-kind opportunity for both gaming enthusiasts and newcomers to immerse themselves in this thrilling era of video gaming. It unlocks fresh prospects for the economy, empowers the younger generation, and contributes to the growth of the local community.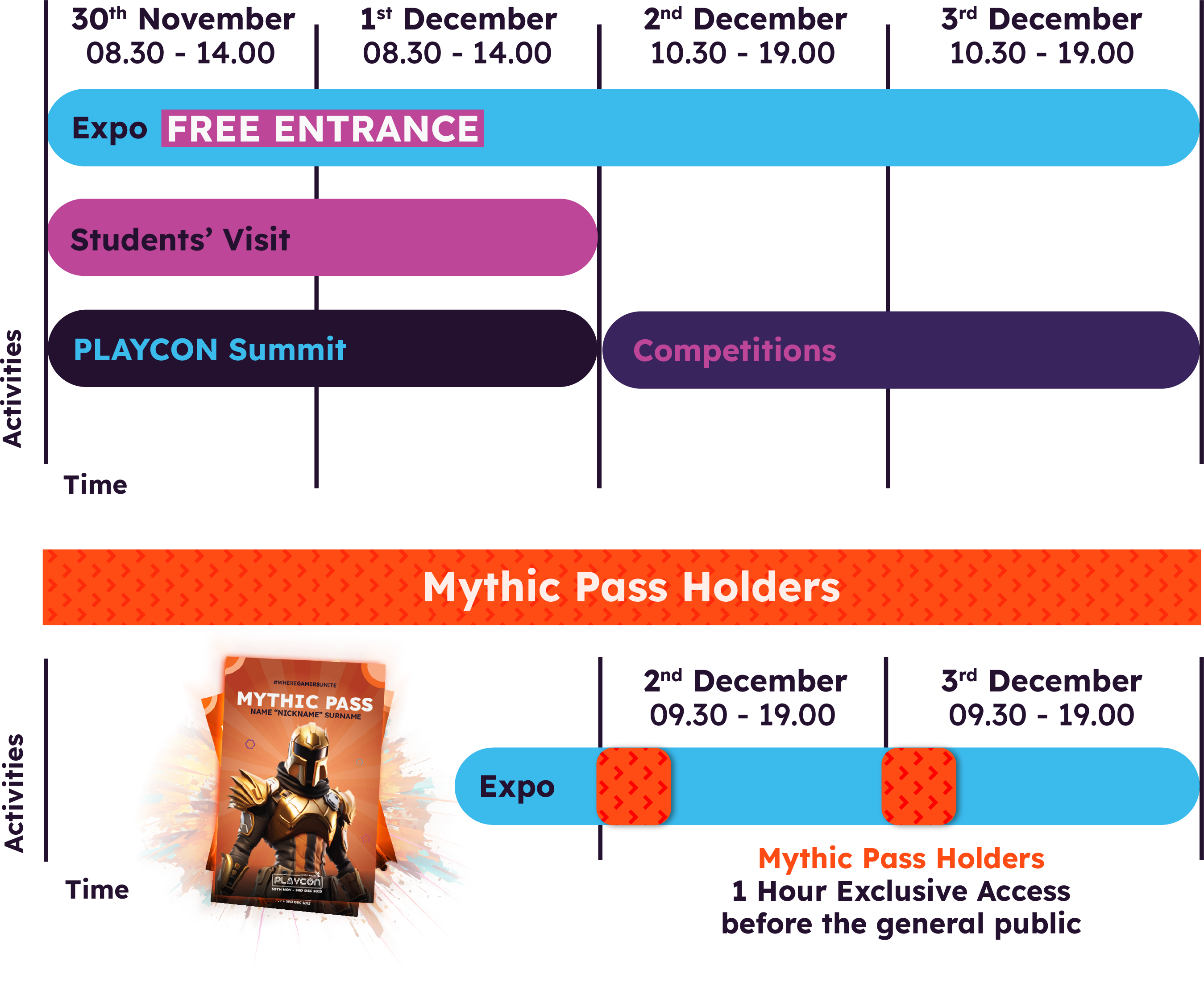 The Mythic Pass grants you a unique and coveted privilege: a one-hour window of exclusive access that comes before the event is opened up to the general public. During this exclusive hour, you'll have the opportunity to explore the event, partake in activities, engage with content creators, and immerse yourself fully in the PLAYCON experience before the crowd pours in.
It's a chance to enjoy a quieter, more intimate setting, enabling you to savuor the offerings and make the most of this special event ahead of everyone else. Don't miss out on this exceptional advantage that the Mythic Pass provides, setting the stage for an unforgettable PLAYCON adventure!