For the most part, when discussing jobs in esports, many limit their understanding to professional players competing for glory at massive events. However, there's so much more to the industry, including jobs in management. Locally, a number of esports organizations are managed by veterans in the scene – one such veteran is Kim Cauchi. Luckily for us, she was kind enough to sit down with us and provide a special bit of insight into her life and opinions as an esports team manager.
Notably, this interview comes off the back of a recent bit of news that hit the local scene. Specifically, we're referring to the merging of VIT, the organization which Kim manages, with Booky Clan. Using this opportunity, we'll also be learning about the ins and outs of Tekken esports thanks to Kim's expertise.
#1 – So – you're known as 'TekkenGirl_91' and are the Team Manager of VIT, an organization focused on Tekken. Tell us, how did you start out in Tekken and what led to you becoming a team manager at VIT?
I started playing Tekken way back when I was little and at that time, we had Tekken 3 on PlayStation 1. Vividly, I remember the way I loved playing this game with all the family, especially my younger sister. It gave me that challenging experience to fight another opponent which at the time was only within the family.
On December 2017, if not mistaken, my husband took part in a tournament as a participant which was held at Luqa and I went as a spectator on the day since I hadn't been active (playing) in years. I remember the thoughts I had on the day as I was observing every little detail happening at the event. I saw participants enjoying themselves, not only competing but also meeting their friends and new people.
At that moment, I was wondering if this event could have been organised better, and started having a lot of interesting ideas in mind.
The first thought was that a tournament should not only be fun for participants but also for spectators. On the day, I noticed that there was not a lot of room for participants, let alone the spectators. Spectators can be tomorrow's participants and therefore I give quite an importance to not only the participants themselves but also the people that come with them to watch. In short, that is when my mind decided to organise our first tournament event which was in February 2018. With the help of my husband and Dylan, who had more know-how on the present participants, I took care of all the organisation needed to put up this tournament. From the venue, trophies, ticket designs, advertising, approaching new participants, etc, the tournament was a successful one.
Participants asked for more, and that is when we started VIT and I became the Team Manager and Leader of this amazing team.
#2 – After years of competing in the local Tekken scene, VIT has become a local staple of the scene. Considering the ongoing merge, what were your favourite moments on VIT in these past few years?
VIT was created in 2018, and since then we never stopped having beautiful memories.
Some of my favourite moments in VIT were the first National Cup we organised as a team at JMCB Bar in Marsa, where we did not expect to have foreigners attending our local tournament. It was a big deal at that time as it had never happened before in Tekken.
There were not many Tekken tournaments going on and having these foreigners believing in the tournament you are organising, was such a beautiful and emotional feeling. With those great feelings came also stressful ones, as we had to be ready to set up and run a tournament in a more professional way, the way that professional players expect a tournament to be when they travel around the world to compete. This tournament was the first stressful tournament we ever had but with that stress, came a great satisfaction afterwards. Seeing every participant happy, and receiving praise for the job we did was nothing compared to the stress we endured before.
Another favorite moment for me was when we started recruiting players within the team, we started growing our VIT family, we had a lot of team meetings, and team-building events and mostly we had so much fun together. Every team meeting for me is a beautiful memory, it reminds me of the second family I have, a
family that I helped build and strengthen and I am proud of all the team players for not only their success but for their growing personalities along the years.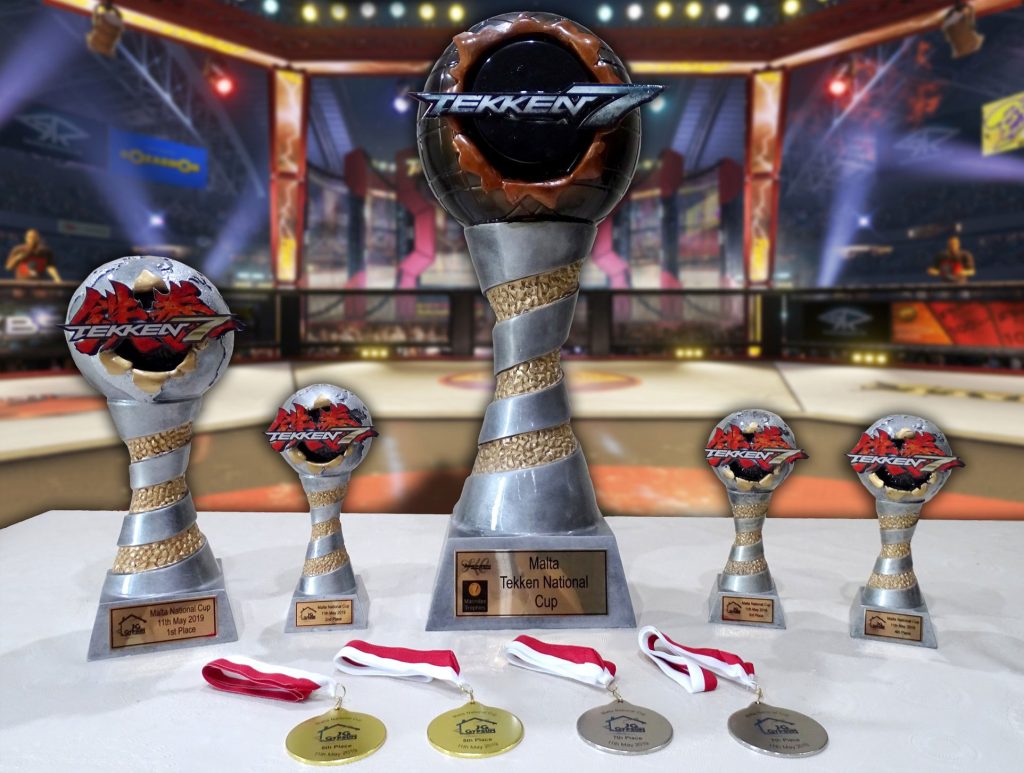 #3 – In a similar fashion, you've grown to become one of the most recognizable faces in the local Tekken scene. In your opinion, what are the strengths and weakness of the local Tekken scene – do you have any suggestions to improve it?
Like every little thing that surrounds us, there are strengths and weaknesses in our local Tekken scene.
I want to start off with the weaknesses, to leave the best for last.
A weakness I believe there is in our local Tekken scene is the fear of playing against foreign players. This weakness makes me a bit frustrated and at the same time, it gives me the courage to help this mindset change into a better one. It's not the first time that I approach local participants, participants whom I believe have the potential to grow stronger in this game, and I get the usual response of ''It's useless participating if I know I am going to get beaten''. This makes me really angry as I believe that they are underestimating themselves too much.
Like every player in every game, local or foreign, you get better by practicing and involving yourself more to get more experience within tournaments. If a player limits themselves to compete only when it's ''safe'' to compete, the same player is saying to themselves that they want to be at the level they are and not better. I remember when some of us Maltese players decided to go abroad in Rome to compete for the first time outside Malta, all of them had this idea that they will ''kick ass'' and instead, they had their asses kicked. But what I loved from this experience, is that they came back to Malta and started to practice more, playing more online against these players, and not only they learned, they gave them a good fight in the next National Cups we held.
To cut the story short, this weakness needs to be addressed more as it is a shame for some potentially great players to step back when things get a little tougher.
Otherwise, I believe that our local Tekken scene has a lot of strengths.
One of the strengths I have seen in the past and also got to see in the recent tournaments we participated in, is the cheer and courage players give to other players that are playing against others. I believe every participant deserves cheering no matter the level one is playing at. I have seen players with little know-how manage to play the game properly, to become one of the strongest players there are.
People might not know that I observe these changes but I do. These are the changes that strengthen the whole community because other players will want to follow in their footsteps and this will optimally lead to having a stronger community. Another strength that is there in the local scene of Tekken, is the friendship that never dies. We do have our ups and downs as all relationships have, but I believe that in the end we all care about each other, we all care about having a strong community, a community we can reach out to if we want help in growing. Also, every player is willing to help out in one way or another.
We just have to remind ourselves where we started from, who we started with, and the reason we arrived where we are.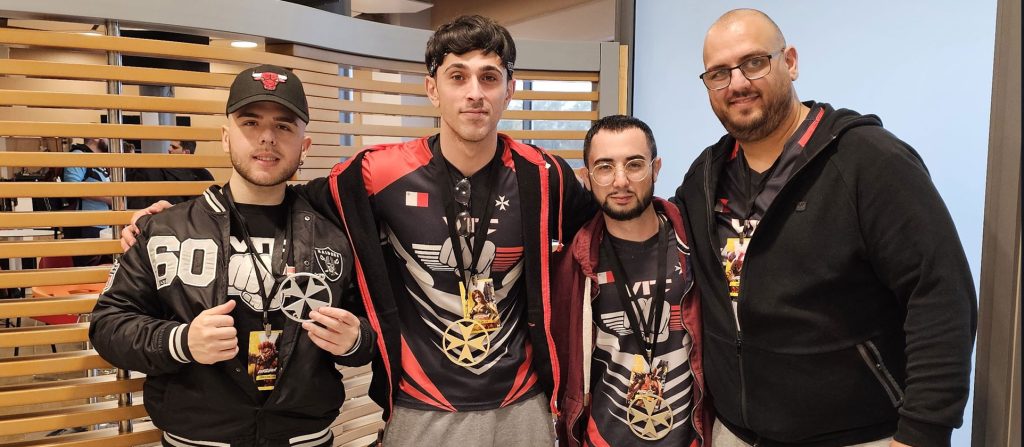 #4 – Speaking of growth, recent headlines have VIT merging with Booky Clan, which inspired this interview. Tell us, what was the thought process behind this merge and what is the goal here?
VIT has been strong for a lot of years, we had a lot of people who asked to join the team, seeing how we are as friends or more like family.
When COVID-19 hit, VIT took a step back from offline tournaments which were not allowed for health reasons. With this, our financial help from tournament income was gone and we obviously let the team know that we cannot help financially at that time and gave them a choice to either stay within the team and keep being part of our second family or take another opportunity somewhere else.
To our surprise, we kept almost all the team as one, and this gave us more courage to find a better way to help them grow since they had shown us their loyalty. We had great meetings with Booky Clan and they were willing to take not only 1 person but the whole team as they had seen our potential as a whole team together. Booky Clan is helping the whole team financially to grow into the professional players they are meant to become.
Our goal now as Booky Clan is to take the Tekken team into the next step, to be more recognised worldwide and have better opportunities for our players to be present in tournaments abroad.

#5 – With an eye on international competition, what is your opinion on how Maltese Tekken players stack up against the rest of the world? Will this likely change in the future?
Maltese players have improved so much over these years as I have said earlier in my interview. They have learned to adjust to other players, other tactics and gameplay.
I still do believe there is a long way to go to reach the full potential these Maltese players have, but we have some strong ones already who are pretty much in the same boat as the rest of the world. If the Maltese community encourages itself to keep pushing in the right direction, I do believe that this will change yes, and we would see Malta's name in more tournaments abroad and winning great tournaments.
I also do believe that our Maltese players need to have more esports teams approach them and help them financially as this would give opportunities to some of the strong players we already have but are not yet recognized. They just have to believe that they are capable of reaching this goal as every other player in the entire world.
#6 – To conclude this short interview, let's turn our attention to the readers. What advice do you have to any Tekken enthusiast out there wishing to interact with the local Maltese scene?
Firstly, I would love to start with some encouragement. No one was born professional in anything, and no one was born with knowledge about Tekken. Every single professional player out there started as an enthusiast – they started playing mostly for fun and without knowing how to properly play Tekken. When these players wanted to know more, they started studying the gameplay, asked for help from other players that are more into the game perse.
If this game, is something you really like and wish to explore, go for it! I promise you will be part of a great community. If you need help, you ask away and I am sure that you will find the help you need to get to know more Tekken. We do have some future plans on how to get this type of help to these same enthusiasts and will leave this as something to look forward to from the Booky Clan Team 😊
Following such incredible answers, we'd like to wish Kim the best in her future endeavours as a team manager.