Indeed, a few weeks ago we took a brief glance at the esports industry. Accordingly, competition is split into multiple tiers and categories – one such split is that between male and female esports. Yes, female esports is on the rise, and in this featured article we'll be filling you in on what you need to know about the scene!
A Brief History of Female Esports
Simply put, female esports is defined as the side of competitive video gaming where females compete against one another exclusively. Traditionally, the history of esports and the current state of esports is dominated by mainstream outlooks focusing on male representation.
Regardless, female esports has a history. Overall, it's difficult to pin down – many would say that female esports has always been there, alongside mainstream esports in the form of a few individuals putting in effort. However, if there's no esports structure – does the esport exist?
Accordingly, we'd like to think that 2018 offered a great starting point for esports, where multiple organizers took up the investment into the scene. The likes of Esports Charts, a viewership tracking website, pins down 2018 as the start of female esports:
Copenhagen Games 2018: Female (CS:GO)
Brasil Game Cup Female 2018 (CS:GO)
Girl Gamer Royale Season 3 (PUBG)
GIRLGAMER 2019 Esports Festival Seoul (LoL)
Naturally, these starting events offered very little prize pool with lacklustre viewership. Since then, however, things have changed and serious improvements have been observed. So yes, compared to the mainstream male esports scene, things were looking dire – why?
The Current State of Female Esports – Boys vs Girls?
For comparison, female esports may be compared to female traditional sports such as soccer/football. Similarly, in these contexts, due to a higher level of competition, male competitors are respected to be more talented, more influential and duly, being at the top of the scene.
Naturally, this may not be necessarily due to boys being better than girls, but perhaps a lack of framework and inclusivity for females to take up the sticks and compete on their own terms.
However, it's very important to note that for the most part, there are no esports leagues/tournaments which state that 'females' cannot compete. For example, the Call of Duty League, Overwatch League, all League of Legends Leagues all do not specify whether competitors need to be male or female. This is a very important point – there is no lack of opportunity, but more likely decided by the common choice of female competitors to not compete alongside males for whatever reason.
So – just like traditional sports – it seems that a clear divide between male and female esports needs to be present to maintain a fair playing field and respecting the differences between males and females – especially since female esports is still in its beginning.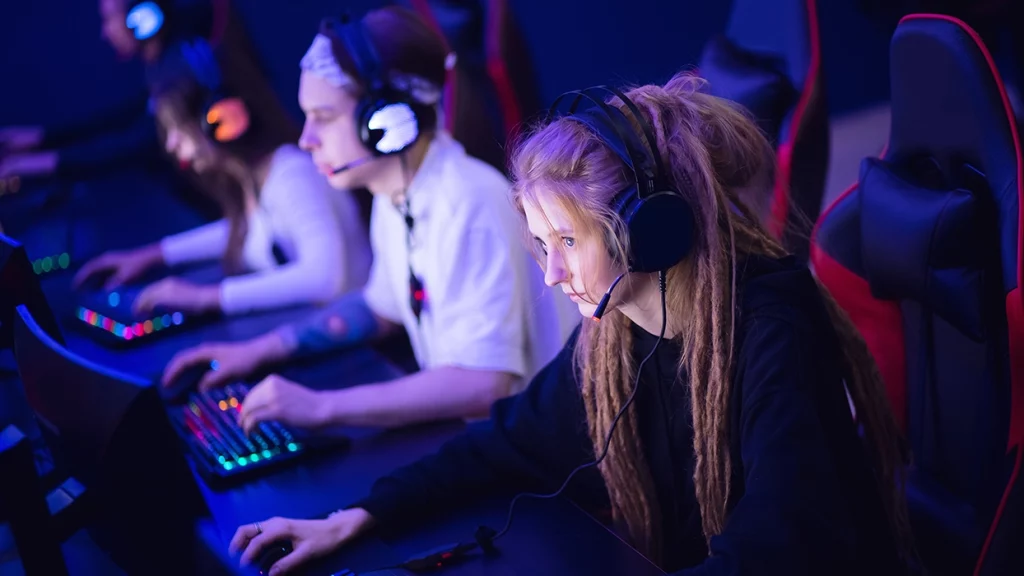 Female Esports in 2022 – A Brighter Future
With that out of the way, we need to address the question – has female esports improved since 2018?
Yes, and in more ways than one.
With regards to structure, multiple esports organizers such as ESL and Riot Games are hosting exclusive events, such as the ESL Impact League and Game Changers series. Over times, these events have garnered impressive and growing viewership numbers.
Moreso, late last year, the VALORANT Champions Tour Game Changers Championship 2022 took place – the female world championship for VALORANT.
Without further delay, here are the top 5 viewed events ever for competitive female esports according to Esports Charts:
#1 – Mobile Legends: Bang Bang Women's Invitational – Peak Viewers 392,405
#2 – VCT 2022 Game Changers Championship – Peak Viewers 239,334
#3 – UniPin Ladies Series SEA Invitational – Peak Viewers 183,786
#4 – Wonderful Indonesia Srikandi Championship – Peak Viewers 183,390
#5 – Women Star League Season 3 – Peak Viewers 129,702
In the context of female esports, these are huge increases over the past few years. Also, for those unaware, Mobile Legends is a mobile MMA esports title massively popular in South East Asia.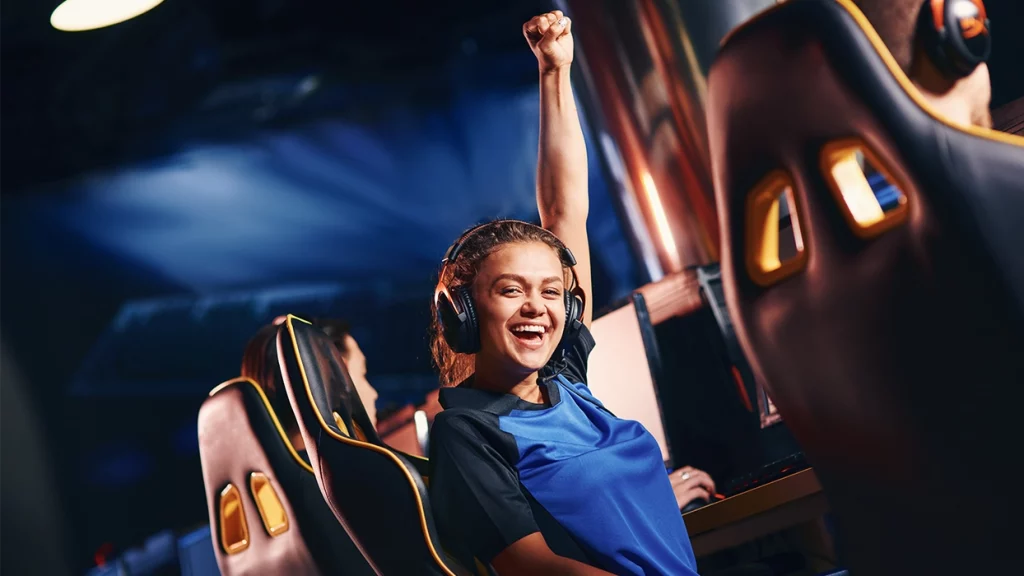 A List of Goals for 2023 – Further Growth
In conclusion, while female esports may not be on the same level as mainstream esports, one needs to bear in mind a few justifications. Firstly, the fact that the division has only had 4 years to grow, reaching such impressive numbers, is already an achievement in itself.
Secondly, the esport will grow in proportion to the interest shown by esports organizers and the esports community. For example, Riot Games has already committed to expanded the VCT Game Changers event series next year, continuing to be the top female esports scene in the Western world.
With time and opportunity, the future of female esports is very bright indeed. Personally, I'd love to reach a point where female and male esports could potentially merge on rare occassions – for example – VALORANT Champions including the world champions for female esports!
For more news on technology, esports and gaming, visit our news site here: https://playcon.gg/news/