Esports, (not e-sports or eSports) is a term which is often loosely thrown around and oftentimes misunderstood. Considering that esports is a pillar of PlayCon, we'll be taking a dive into the topic to answer the curious question – what is esports?
Esports or Esports Industry?
Naturally, there are a couple of definitions out there.
For the most part, 'esports' may be defined as 'electronic sports' which may be referred to as competitive video gaming. While yes, this definition certainly applied in the early days, as a term it no longer fully encapsulate the gravity behind esports.
Moreover, esports is so much more than just competitive gaming, rather, it's a whole industry separate yet related to video gaming worth over $1.38 billion in 2022. Since its early history in the 1970s, where the industry was exclusive to a few individuals who took video games seriously, the esports industry has evolved massively in every aspect.
Today, the esports industry is multifaceted, offering olympics-recognized competition on one side, media and broadcasting innovation on another intertwined with the dynamic gaming industry which is constantly changing.
Correspondingly, the industry is sprawling with job opportunities whether in video game development, broadcasting, competitive administration, event planning, coaching and so much more!
Naturally, we need to address the constant comparison to sports. Yes, both share similarities simply in the fact that an esport involves competitive rulesets, team-based and individual disciplines with tournaments designed to crown champions.
However, unlike sports, esports has the incredible advantage of remote play, with an unparalleled ceiling for international competition and the added benefit of improved accessibility.
So while the term 'esports' works, 'esports industry' is more appropriate.
Beginner's Guide to Esports – Multiple Disciplines
Running it back to that comparison with sports, another aspect of esports which is incomparable is the dynamic and diverse nature of disciplines.
Simply put, just like there are multiple types and subtypes of video games, each one presents a unique style of esports. Let's take a look at a few examples to appreciate the impressive catalogue of disciplines:
Strategy: Age of Empires, StarCraft, Warcraft III, Clash of Clans

Tower Defence: Dota Underlords, Auto Chess, Teamfight Tactics
Collectible Card Games: Legends of Runeterra, Hearthstone, Magic: The Gathering Arena

Battle Royale: Fortnite, PUBG, Apex Legends, PUBG Mobile, CDL Warzone, Hyperscape, Free Fire
First-Person Shooters (Non-BR): Battalion 1944, Call of Duty, Halo, Overwatch, Rainbow Six Siege, Unreal Tournament

Tactical Shooters: VALORANT, Counter Strike: Global Offensive
Third Person Shooters: Splatoon

Multiple Online Battle Arena: Arena of Valor/Kings of Glory, Dota 2, Heroes of the Storm, League of Legends, SMITE
Fighting Games: Brawlhalla, Injustice, Mortal Kombat, Marvel vs Capcom, Persona, Soul Calibur, Tekken, Street Fighter, Tekken, Super Smash Bros
Racing and Sports Simulators

Simulator: F1, Forza Motorsport, Gran Turismo, Project Cars
Sports: FIFA, Madden NFL, NBA
Fantasy: Rocket League
Even for myself, one who is experienced with the esports industry, the list is rather exhausting.
Now, try to imagine that each of these titles have their own competitive and casual communities, game developers, competitive framework and international events!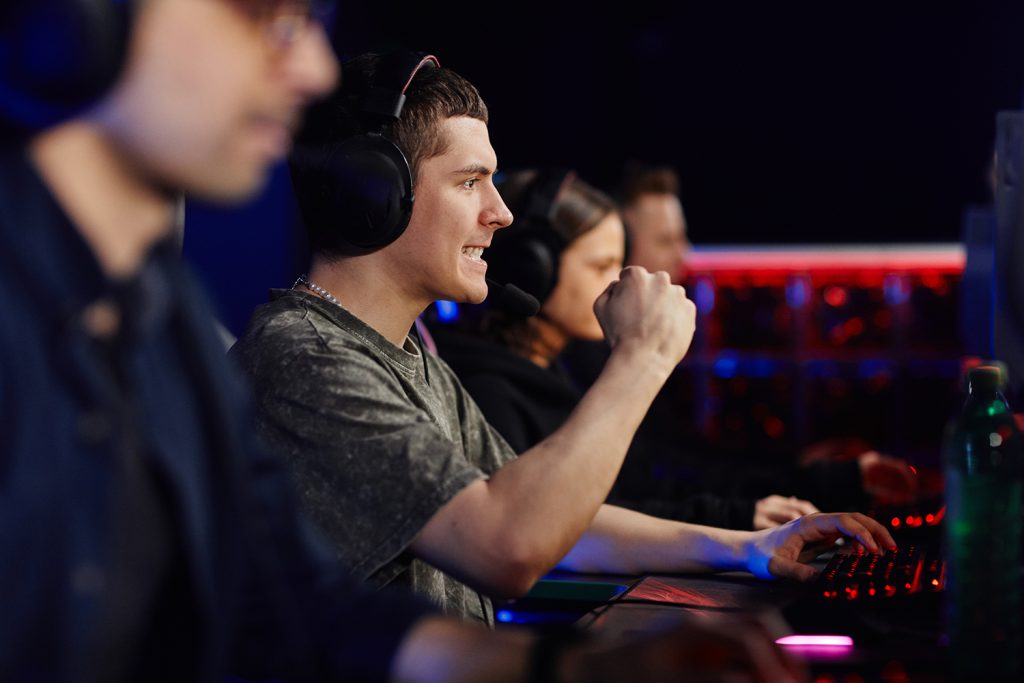 More Accessible Than Air
Unfortunately, we're not done categorizing esports disciplines. Accordingly, one more thing that the esports industry has going for it which is incomparable to other industries is accessibility.
Regardless of who you are, where you live and what electronic devices you own, the only thing stopping you from investing into esports is commitment and effort – take a look at the available platforms:
Personal Computer (PC) – apart from being available here, esports titles are often engineered in a way that most PCs (even those without a dedicated graphics card) can run them satisfactorily
Gaming Consoles – spread across Playstation, Xbox and Nintendo, these simple consoles can open the avenue to competitive gaming
Mobile – developing huge strides in the past few years, esports through mobile games is literally the most accessible avenue into esports – everyone has a phone nowadays!
The cherry on the cake – the vast majority of titles are free to play! There are literally no barriers stopping anyone from investing their time into esports.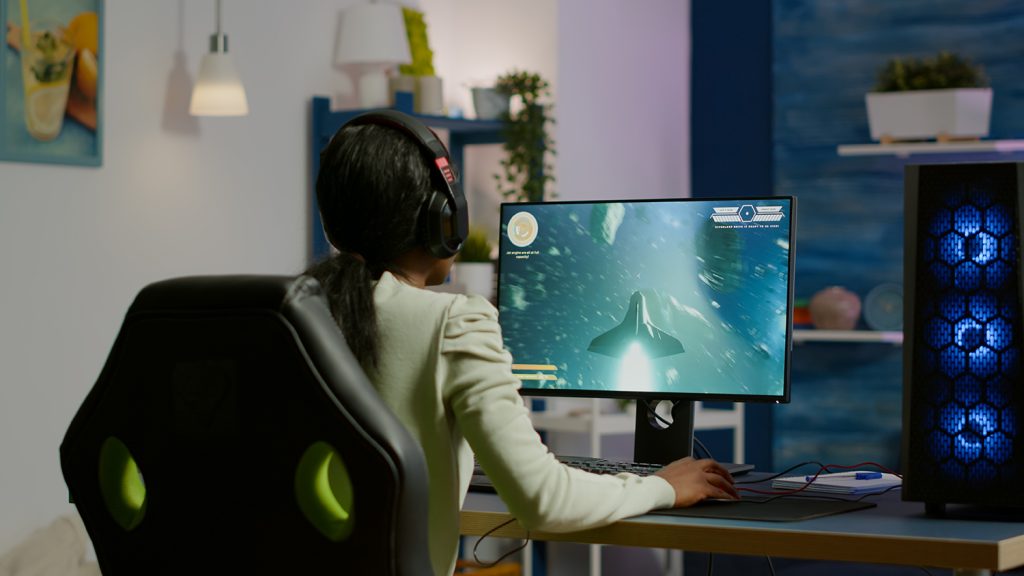 Ridiculous Viewership Numbers and Prize Pools
Bearing all of this in mind, professional esports players can make a serious and respectable living from competing, comparable to traditional sports for a number of reasons:
Franchised Multi-Million Euro Leagues: Overwatch League, Call of Duty League, League of Legends Championship Series, VALORANT Partner League
Massive Prize Pools: post-season events ranging from $40,000,000 to monthly $1,000,000 events
Frameworks to Develop Young Talent: Overwatch Challengers, LoL Academy
Naturally, just like sports, viewership and broadcasting are essential to the viability and sustainability of an esport.
Thanks to Esports Charts, we can take a look at some of the all-time peak viewers below:
Free Fire World Series 2021 Singapore – 5,415,990 Peak Viewers
2021 World Championship – 4,018,728 Peak Viewers
PUBG Mobile Global Championship Season 0 – 3,801,998 Peak Viewers
M3 World Championship – 3,191,404 Peak Viewers
Respectively, these are fantastic numbers for events which are primarily, free to watch on streaming platforms such as Twitch and YouTube. Also, the above events are post-season international tournaments – uniting whole continents thanks to incredible regional representation.
To expand further, certain esports such as Dota 2, League of Legends and PUBG Mobile offer leagues in multiple regions, coined as the Dota Pro Circuit or PUBG Mobile Pro League for example. Indeed, every esport has its own international event – these garner the most attention.
Notably, prize pools and viewership have improved yearly for esports every single year as the industry simply fails to stop growing.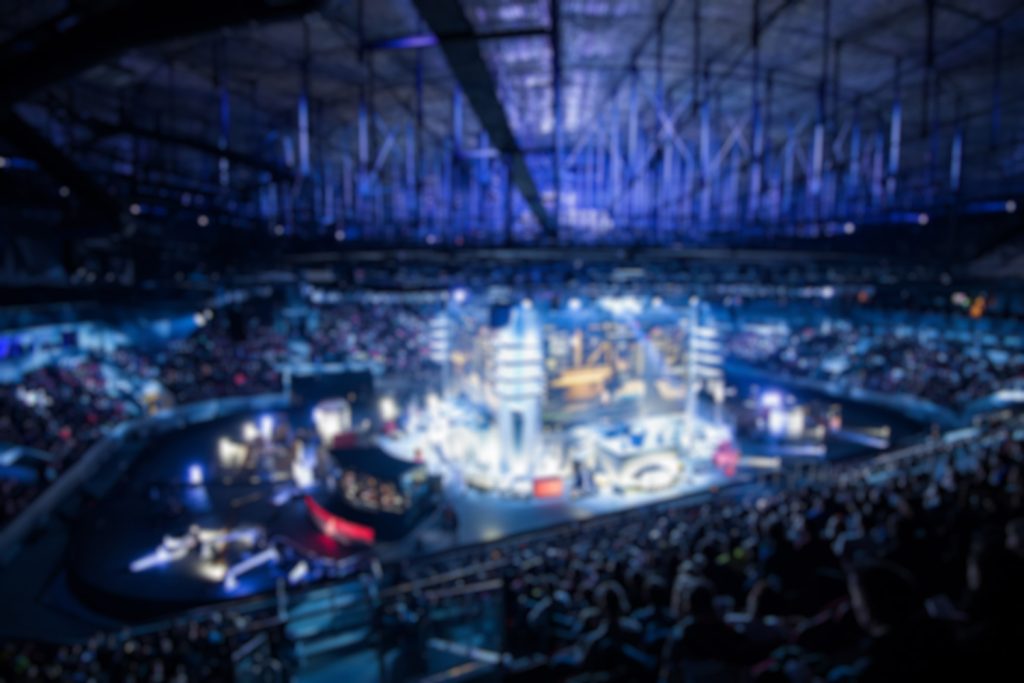 A Beginner's Guide to Esports – Simply a Taste
In conclusion, all we've done here is provide a small glipse into the esports industry, a glimpse we'll be expanding on in the future for both the Maltese and international landscape!
If there's one thing to take away from this featured discussion, is that esports is so much more than competitive video gaming.
Here at PlayCon, we'll be sure to talk further about esports – so stay tuned for more!
For more news on technology, esports and gaming, visit our news site here: https://playcon.gg/news/