As the corners of the globe celebrate the end of the novel pandemic, the video game industry now has a new look and also, less excuses. In this featured article, we'll be taking this opportunity to have a look at the state of the video game industry after the pandemic using facts and figures published by reports.
Pandemic Times – Spending More Time Gaming
For some, pandemic times may feel like ages ago – let's refresh our memory.
Due to health measures, lockdowns were in place and had a few effects on the video game industry.
Firstly, gamers and non-gamers had more time on their hands stuck inside their own homes. According to a statistical report, as linked below, this also resulted in a correlation of gaming sales and gaming time – here are some insights:
Increases in digital sales as early as April 2020 – in-game content (12% increase), paid downloads (21%)
Time spent gaming in June 2020 – increased by double digits in all regions, especially MOBA and battle royale games
Gaming during isolation helped gamers feel less isolated and happier overall
In addition to spending more time gaming, more time was spent tuning into gaming streams such as those on Twitch and Youtube Gaming – notably in 2020, the Twitch audience watched over 1 trillion minutes of video content.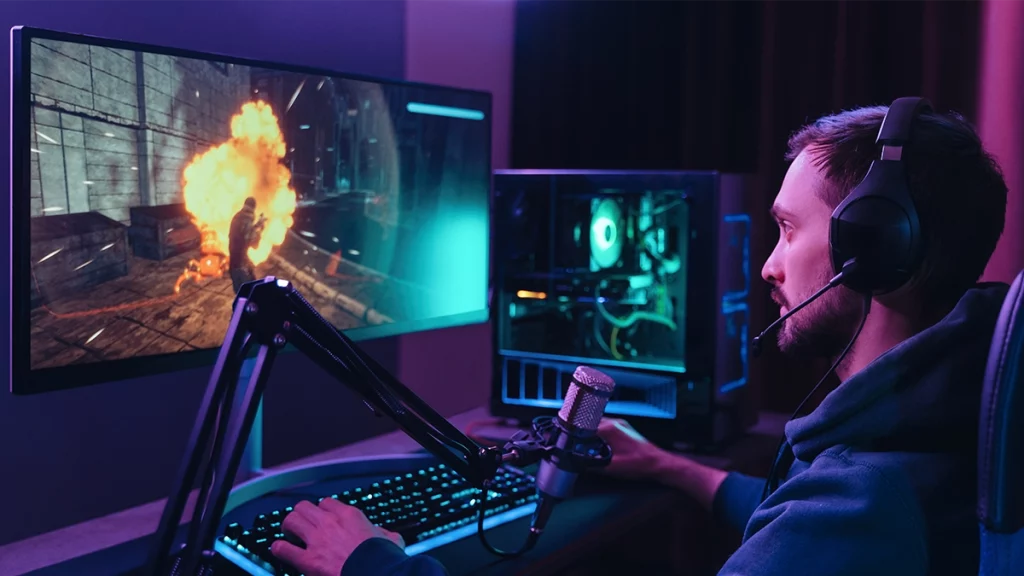 Pandemic Times – Less Time for Developers
Sure, while pandemic times offered an opportunity for gamers to enjoy their hobby further, restraints were quite a barrier for developers to create and publish their games for audiences to enjoy.
Such a development proved difficult for everyone – including gamers. Moreover, highly anticipated games were either being delayed by years or published in a very poor state, bug-ridden and unfinished.
An example of an unfinished game which received immense backlash from the community was Cyberpunk 2077. Despite the trust the community had, after CD Projekt RED aced The Witcher, they fell short with the launch of Cyberpunk 2077.
Here's a list of titles which were postponed due to COVID-19:
Battlefield 2042
Death Stranding
Deathloop
Far Cry 6
God of War Ragnarok
Gran Turismo 7
Halo Infinite
The Last of Us Part II
For the most part, delaying some of these blockbuster releases was for everyone's benefit, allowing for a better and more polished experience.
The State of the Video Game Industry – Looking to the Future
Now that we've taken a short look at the pandemic times, we're now looking to the future.
In a separate report, titled 'Video Games – Worldwide', there are statistical predictions for the future of the video game industry.
Here are some of the projected statistics:
Number of users by 2027 – expected to amount to 3.10 billion
Largest market in 2023 – mobile games
Revenue of the industry by 2027 – $521.60 billion
Physical video game sales are growing out-of-scope
China and USA have the largest portions of the market
Furthermore, apart from black and white statistics, there are also novelties and trends in the industries which are growing and look to gain some traction in the coming years:
Cloud Gaming Market Growth Rate – 62.5%
Crossplay titles are becoming increasing popular – will console wars continue?
Virtual Reality Gaming Revenues – reaching $3.2 billion in 2024
Regarding VR, the Playstation VR2 release in February 2023 provided some hope after 600,000 units were sold within six weeks.
The State of the Video Game Industry – Bouncing Back
Overall, it seems that since the pandemic, video game releases and the industry in general has bounced back to how things were prior. Right now, hardware makers such as Nintendo, Microsoft and Sony remain the top gaming companies while a number of deals are taking place across the industry, such as the Activision Blizzard deal.
Also, the mainstay gaming events such as E3, Gamescom, The Game Awards and more have returned in full force and showcase the future of games and gaming such as upcoming mobile consoles and more publications we simply can't predict.
However, there are still titles being released which are a touch beneath standard – such as the terrible titles of 'The Lord of the Rings – Gollum' and 'Redfall' which had the community shaking its head.
Now, the future of the video game industry is closely connected to other industries, such as that of technology and esports – the two other pillars of PLAYCON.
Feel free to check out the reports we referenced for this discussion below: