It's the early 2000s and a game you've nervously been waiting for has just hit the shelves, so you hit the road and get in line to make one of many physical game sales as soon as possible. In 2023, however, physical game copies are simply not as popular, instead overshadowed by the popularity and convenience of digital sales. Read on as we dive into the reality which is coming sooner than ever, the end of physical game sales.
Physical Game Sales – A Sign of the Times
The earliest ever form of digital distribution of video games is suggested to be the GameLine, which users of the Atari 2600 would connect to through a phone line to rent video games for a handful of days.
Since then, of course, the digital purchasing of video games and associated products, such as downloadable content (DLC), has become way easier across all gaming platforms. While sure, there have been discussions about the rise of digital game sales, there haven't been many actionable decisions to demonstrate this industry trend, that is, until now.
Earlier this month, one of the largest supermarket chains in the United Kingdom announced it would no longer sell physical copies of games. In a decision to favour 'digital entertainment', its 2800 stores are suddenly not home to any games apart from digital store vouchers (ex: PSN, Xbox Live, Nintendo Live, Steam Points etc).
Many are linking this decision to the fact that in May 2023, GameStop closed all 35 stores in Ireland in a nationwide move.
Overall, there seems to be trend towards digital games – let's take a closer look at the numbers to understand the extent of the disparity between digital and physical games.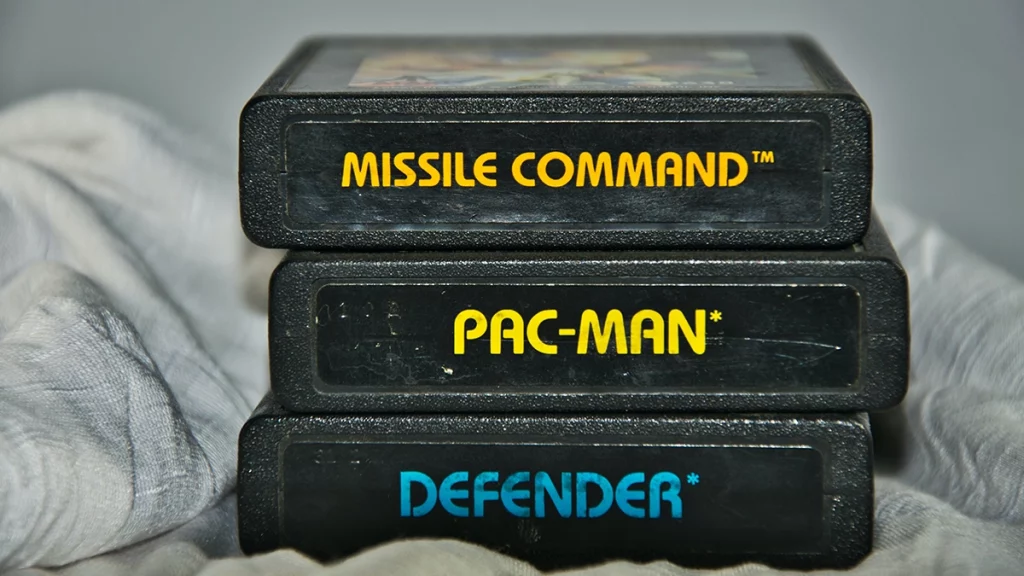 Physical Game vs Digital Game Sales – The Numbers
Considering the vast number of opinions and statistics on the matter, we've gathered some of the more salient points as follows with referenced sources:
In the UK, June 2023, only 18% of the top selling games were sold on discs (Source: GamesIndustry)
By 2028, the majority of games will only be available in digital format (Source: Mat Piscatella, analyst at Circa regarding Alan Wake release)
According to EA, during and after the pandemic, sales were 20% physical and 80% digital (Source: EA)
According to Capcom, sales were 10% physical and 90% digital (Source: Capcom)
During the pandemic, digital sales outnumbered physical sales for the first time (Source: Polygon)
Since 2019, Nintendo digital sales have increased by 104.9% (Source: Nintendo)
In addition, you'll also note that next-gen consoles are offering options which eliminate the need for physical discs to physical space.
And yes, the biggest factor which many are quick to jump to is the pandemic – surely, spending so much time indoors and away from stores caused the bump in digital sales? Yes, it is linked to this trend, but the majority of statistics point towards the pandemic accelerating the trend, not starting it completely.
Physical Game vs Digital Game Sales – Compared
Well, if we are truly heading this way, we should list the advantages and disadvantages of this route.
So, let's discuss some of the advantages of shifting towards the possible digital-only sale of games:
Accessibility – always been an advantage of physical games, buy them anywhere and anytime. Also, VPNs give access to stores in other regions, giving access to content not geographically available.
Installation – unfortunately, many modern games, especially for next-gen consoles, have opted for a two-disc approach due to the size of the game files. Online purchases simplify the installation process compared to this.
Storage – you can't break or scratch digital games, they sit in your library protected by your password and can be uninstalled if you're not currently playing them.
Cross-Platform – if you have multiple devices, you can sync your game library no problem – for example if you have a Nintendo Switch for home and a Nintendo Switch Lite to run around with.
Convenience – purchasing a digital game is as easy as a few clicks, with download speeds related to the quality of your internet
Sales – digital sales, such as season sales, are commonplace especially once a game becomes a little dated resulting in some great discounts, deals and DLC-included packages
Environment – less physical copies results in less waste which overall, is better for the environment on paper
Also, digital games aren't choking hazards – if you didn't know, Nintendo made the Switch cartridges very unpleasant to taste to prevent any form of ingestion.
Now of course, there are disadvantages of physical games becoming extinct:
Collection – Collector Items and special edition packaging was always a rare commodity for the invested gamer. Now with digital sales, such products will be less common. In addition, collecting physical games is a hobby for many who wish to show off their collection.
Second-hand trading – growing up, I personally sold a lot of the games which I finished in order to purchase new games. Unfortunately, with digital games there's typically no way to sell or get some money back once you've played beyond the point of qualifying for a refund.
Internet Blocked – requiring an internet connection to access your games can be frustrating at times especially when you're on the go, that's where the convenience of offline games is clutch.
Ownership – when you buy a digital game, you are buying the licence to use the company's software and not becoming a sole owner of a disc. Technically, at any time, game retailers can revoke your licence intentionally or due to some accident or discontinuation of services such as Steam.
Conclusion – As Soon as 2028?
And there you have it, that's everything we know about this recent trend behind game sales. Let's see if by 2028, physical game sales will still be around.
Let us know if you prefer physical or digital game sales in the comments section!