ODIN (Our Digital Immersive Nexus) Malta has officially launched, heralding an exciting new chapter for game development, VFX, virtual production, and AR/VR/XR industries. Founded by Luke Ambrogio (EPAM/Juniper Lane Games) and Francis Gerschi (Stargate Studios Malta), ODIN aims to foster collaboration, innovation, and networking within these dynamic fields. The community invites passionate enthusiasts to embark on this thrilling journey together.
With a strong emphasis on networking and collaboration, ODIN is set to be a catalyst for technological and creative breakthroughs. It creates a supportive environment that encourages open discussions, collaborative learning, and pioneering exploration in the audio-visual and related tech sectors. By connecting professionals, industry leaders, start-ups, government entities, and aspiring individuals, ODIN aims to bridge the gap between creativity and technology. The community thrives on the exchange of diverse ideas, current trends, and future projections, driving growth and evolution not only in Malta but also beyond. Inclusivity is at the heart of ODIN, fostering a culture that values the contributions of all members while respecting different perspectives. Together, they strive to empower members, drive technological advancements, and enrich the audio-visual landscape.
ODIN offers a plethora of opportunities for members to expand their networks, gain insights, and stay abreast of the latest immersive technologies. Regular meetups, workshops, and online communities facilitate active participation, enabling individuals to learn from one another and collaborate to push the boundaries of the industry. Join ODIN's Facebook page to participate and stay updated on the community's activities.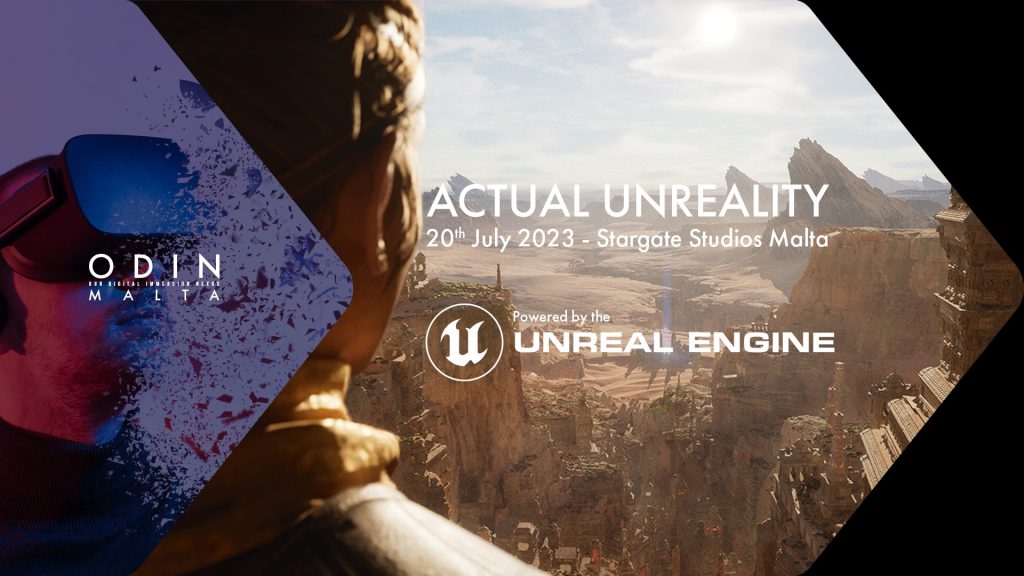 Unveiling the Power of Unreal Engine: ODIN's Inaugural Meetup Event
ODIN, Malta's premier immersive technology community, is set to host an inspiring evening dedicated to exploring the incredible influence of the Unreal Engine, developed by EPIC Games, across diverse industries. The event promises to be an unforgettable experience, filled with knowledge sharing, networking opportunities, and an in-depth examination of the Unreal Engine's remarkable applications in gaming, virtual production, education, simulation, and more.
Attendees will have the privilege of hearing from a lineup of esteemed speakers who will share their firsthand experiences, insights, and success stories in harnessing the full potential of the Unreal Engine. These industry experts will take the stage to showcase how this cutting-edge technology has revolutionized their respective fields. They will emphasize the growing demand for skilled professionals proficient in utilizing the Unreal Engine, highlighting the incredible career opportunities it presents. Following the presentations, attendees will have the chance to engage in discussions and network with like-minded individuals. Whether you're a seasoned professional, a student, or an enthusiastic enthusiast, this event promises to ignite your passion for the Unreal Engine and its transformative capabilities while providing valuable insights and inspiration.
The event, named "Actual Unreality: Powered by the Unreal Engine," will take place at the prestigious auditorium of Stargate Studio Malta, located at F10A, Mosta Technopark, Mosta. Due to limited seating, we encourage you to express your interest and reserve your spot on the event's dedicated Facebook page.