Sure, we have the Grammy Awards and the Oscars, but they don't really compare to The Game Awards 2022. Indeed, hosted yearly, the award ceremony is internationally recognized as one of the most prestigious award shows in the industry. Bearing this in mind, read on as we preview this exciting event in this weeks gaming featured article!
The Game Awards – A Yearly Highlight
For those unaware, the Game Awards is hosted by video game journalist Geoff Keighley. This year, the event will be hosted in the Microsoft Theatre in Los Angeles, with over 40 online platforms.
Apart from announcements in the industry, with over 50 games rumoured, the award ceremony takes the icing each time – there's nothing better than recognizing the top efforts to keep the gaming industry moving forward.
Back in November, the nominees for the multiple categories were announced. Compilation of nominees involved a jury panel from over 100 media outlets globally. At the end of the day, winners will be crowned with a jury (90 percent) and public voting (10 percent). Within the first week, 35 million votes had been submitted already through Discord!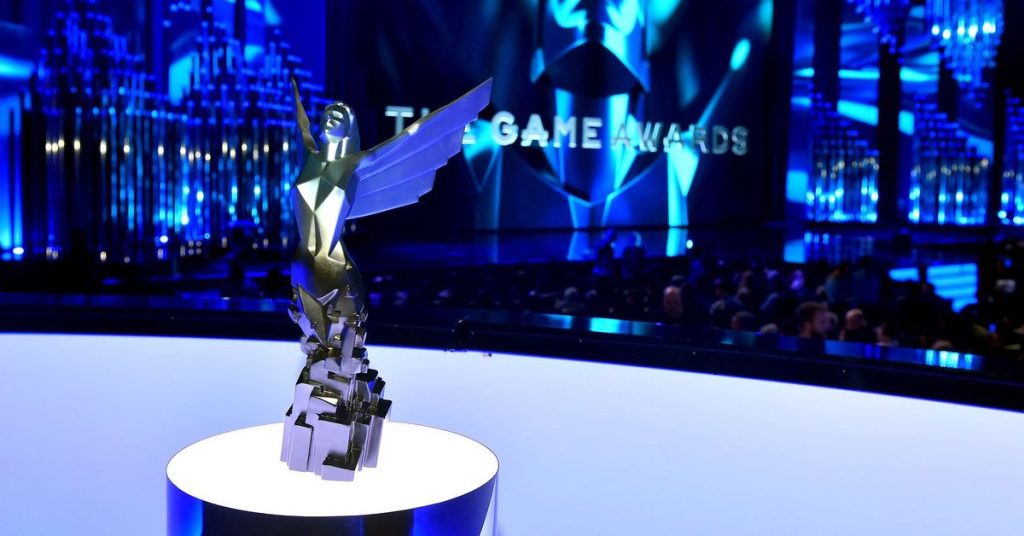 The Game Awards 2022 – Listing All the Categories
Before we highlight some of the featured categories, let's list all of the categories being judged:
Game of the Year
Best Game Direction
Best Narrative
Best Art Direction
Best Score and Music
Best Audio Design
Best Performance
Games for Impact
Best Ongoing Game
Best Independent Game
Best Mobile Game
Best Community Support
Best VR/AR Game
Innovation in Accessibility
Best Action Game
Best Action/Adventure Game
Best Role Playing Game
Best Fighting Game
Best Family Game
Best Sports/Racing Game
Best Sim/Strategy
Best Multiplayer Game
Best Debut Indie Game
Most Anticipated Game
Best Adaptation
While there are other awards, we're only focusing on those related to gaming.
Which Games Have the Most Nominations?
Naturally, some titles are already favoured over others. Accordingly, find the number of nominations ranked below:
10 nominations – God of War Ragnarok
7 nominations – Elden Ring, Horizon Forbidden West
6 nominations – Stray
5 nominations – A Plague Tale: Requiem
3 nominations – Apex Legends, CoD MW II, Immortality, Neon White, Sifu, Tunic, Xenoblade Chronicles 3
In addition, there are further titles who have 2 or less nominations.
Our Hot Takes – A Sweep Incoming?
So, in this part of the featured article, we'll be offering some of our thoughts for the most important awards.
Game of the Year
Personally, I have no idea how the jury is going to decide over this incredibly anticipated award. Realistically, this award sits between the likes of Elden Ring, God of War Ragnarok and Horizon Forbidden West.
So, apart from our own personal opinions – these titles are seriously close. All of them celebrating the open-world style of game, each one offers a different experience. Overall, it seems God of War and Horizon are similar in the sense that both are Sony titles, have interesting narratives with different worlds and types of combat.
Between the two, it seems the story of Horizon is a little more expansive while God of War has more personal depth. If I had to pick between the two, God of War will likely come out on top here.
In doing so, I strongly believe that the decision will then fall between Elden Ring and God of War Ragnarok. Compared to the other titles, Elden Ring is not as narrative-based, instead focused on mastering the Dark Souls formula in an open world format, with some of the best boss fights we've seen. Either decision will crown an industry-breaking game as the Game of the Year.
My only concern is that the community especially may be somewhat influenced by how recently God of War has been released, possibly forgetting about Elden Ring. This dichotomy will likely apply for multiple awards for which both God of War and Elden Ring are nominated for.
Best Multiplayer Game
This one is much clearer – no title except Call of Duty: Modern Warfare II should win this award. Note that other nominations include Overwatch 2, Splatoon 3, TMNT Shredder's Revenge and MultiVersus. In comparison, CoD MWII offers better content, better gameplay and it's not too close.
Most Anticipated Game
The following titles have been listed for this award:
Final Fantasy XVI
Hogwarts Legacy
Resident Evil 4
Starfield
The Legend of Zelda: Tears of the Kingdom
Out of the above, I'd say Starfield is the most interesting out of all the titles with regards to innovation. Following the release of Deathloop and Ghostwire: Tokyo, Bethesda is earning a name for creativity. The other titles seem to be more of things we've seen in the past – although Hogwarts Legacy seems interesting.
Let us know your thoughts on the Game Awards below! Which games do you believe deserve more attention?
For more news on technology, esports and gaming, visit our news site here: https://playcon.gg/news/